The Space
Our studio in Gøteborggata 27B, offers spaces that provide comfortable conditions to accommodate both daily desk work as well as larger events and happenings.
The studio consists of two large spaces, three meeting rooms and a workshop. The main room has a ceiling height of 4.5m with great day-light conditions from large windows facing the street (well elevated from the sidewalk). This space offers 24 workplaces.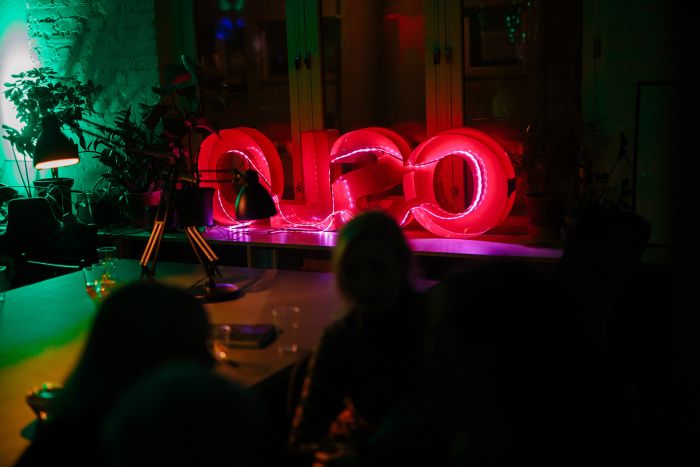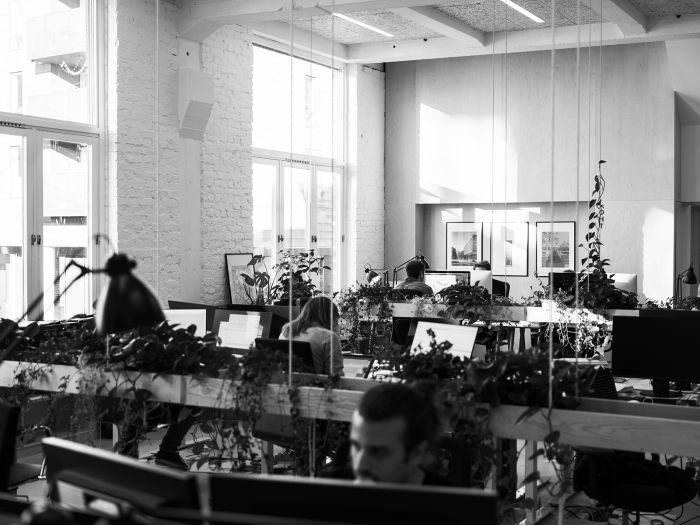 The other large room is a flexible space that is used for eating, conferences/ lectures, large meetings and workshops. We also have a workshop, storage/ print room and a flexible room that is used for both deskspace and meetings.