Densification in the forest
The site is located on a hill between Korsvoll terrasse and Hansemyrveien, in an area of small houses, row houses and smaller housing blocks with varying styles and characteristics. The closeby areas have been densified over the last couple of years, within the original extents of their plot sizes, and today appears today as one composed environment with elements from different time periods. Korsvoll borders with Nordmarka and is a short distance from Sognsvann and Maridalsvannet.
The project is organised in pairs two and two, and the distance between the buildings ensures a continuation of the urban pattern. The most northern building of each pair is placed 4,2m from the neighbouring plot to provide maximum outdoor space facing the south. The drive-in to Korsvoll Terrasse is placed 4,5m south of the existing entrance, which gives a access to the basement parking as well as parking on the ground floor. On the northside, a pedestrian path offers access to all four houses.
The existing building to be demolished, stands today on the plot's highest point. The new volumes are however placed on the western and eastern slope of the plot's centre point, and are given heights from the average terrain level for each building. Therefore the buildings follow the heights of the terrain and are slightly lower than the existing building. Smaller differences in heights on the ground floor of the houses give direct access to the outside, both from the main entrance to the north and the gardens to the south. A simple terraced garden is considered for the south of house 1 & 2.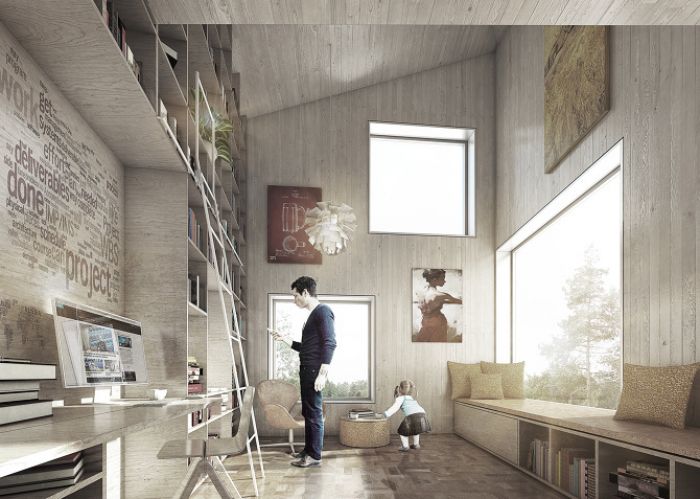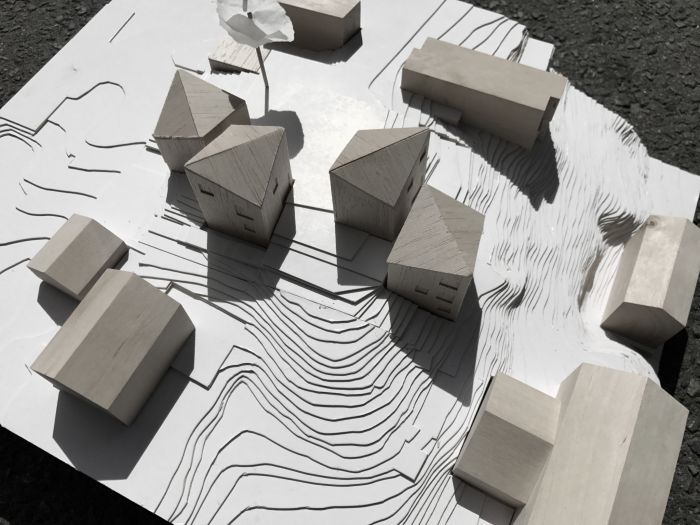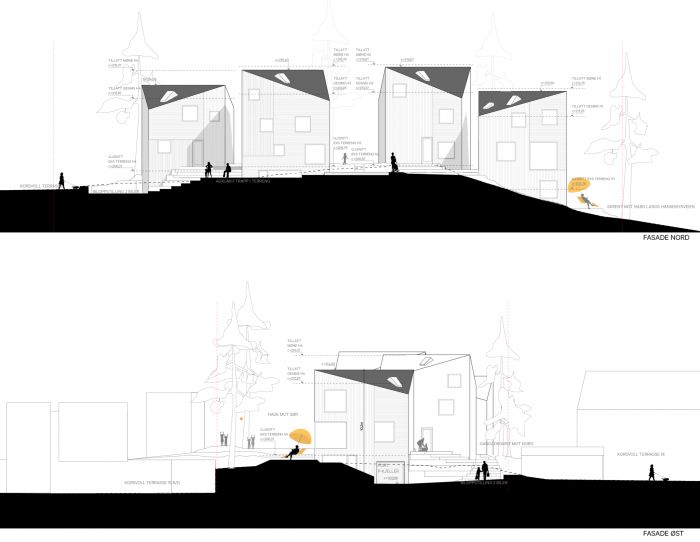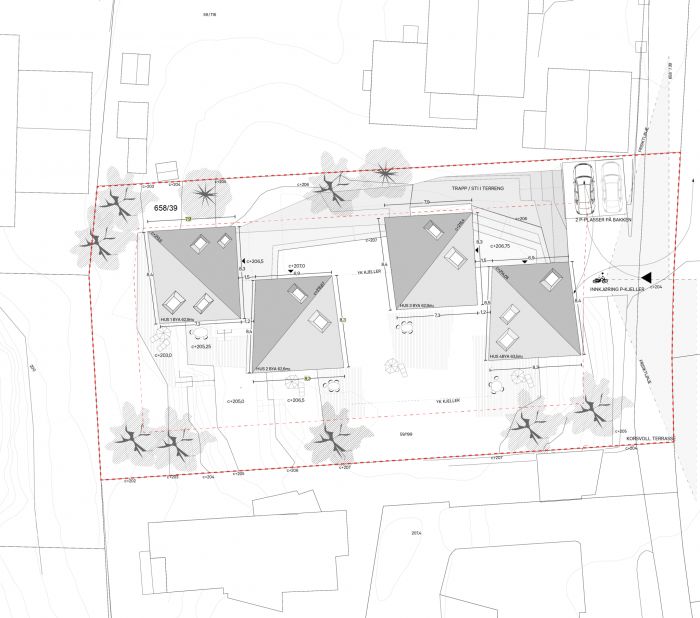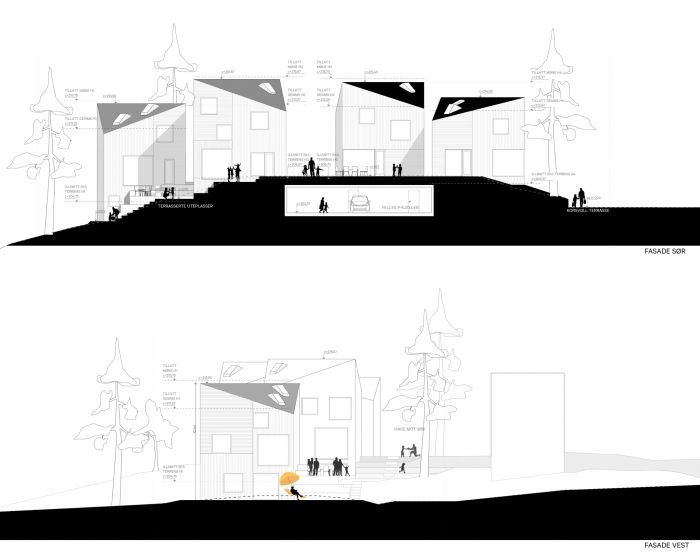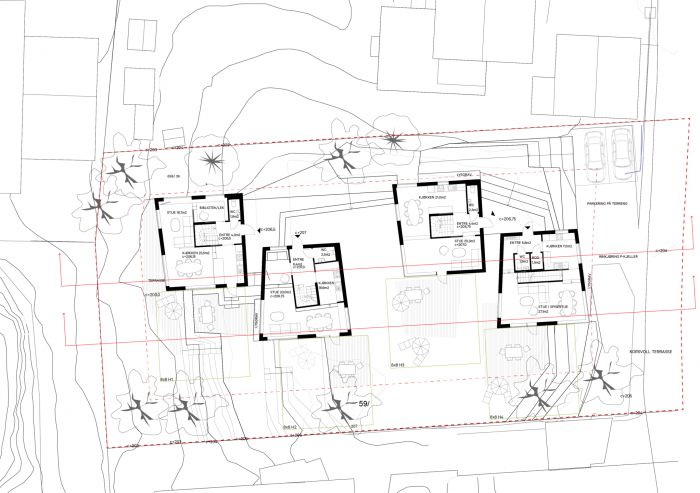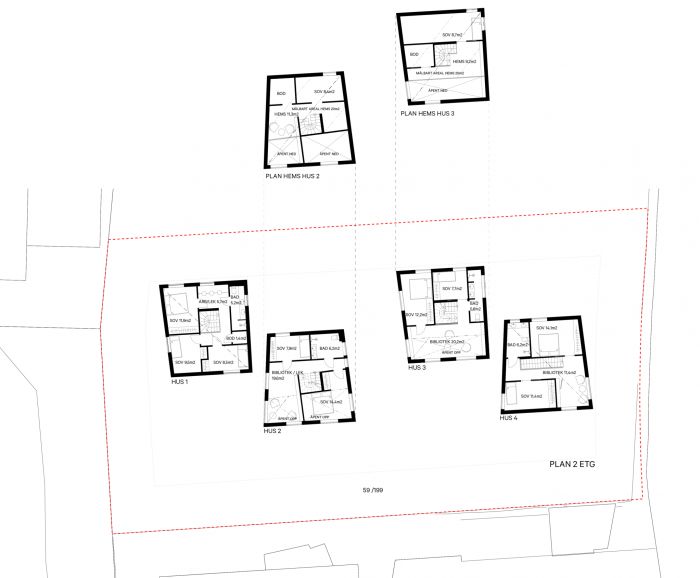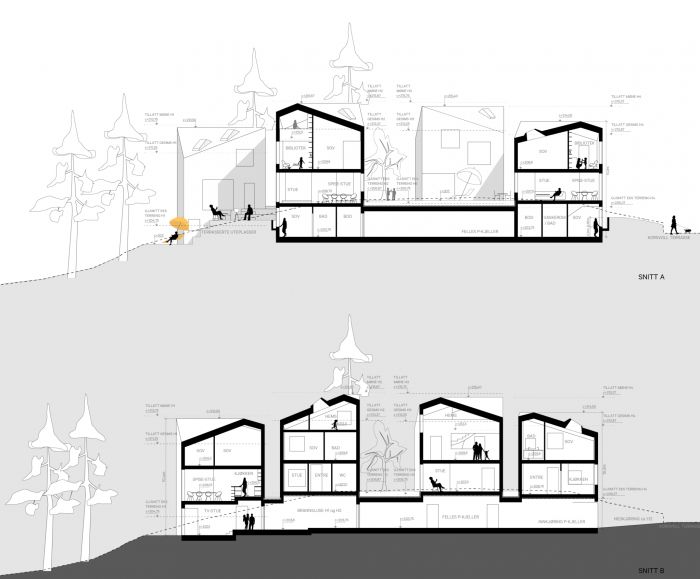 Architect: Oslo Works
Typology: Residential
Status: Consept design
Location: Oslo, Norway
Area: 1,000 m2 BTA
Render: Atelier Lorentzen Langkilde
Client: Private