Urban fabric in Kyrksæterøra
Kyrksæterøra will be the centre and heart of town for many people once the joining of municipalities is completed. Kyrksæterøra has a strong historical identity and wonderful nature closeby. Our vision for Kyrksæterøra is to further strengthen the town's identity and appeal, through methods that clearly define the path towards a sustainable local community with focus on the quality of life, home, health and creating a good and safe environment to raise children. All of these factors should take consideration of what nature and climate permits.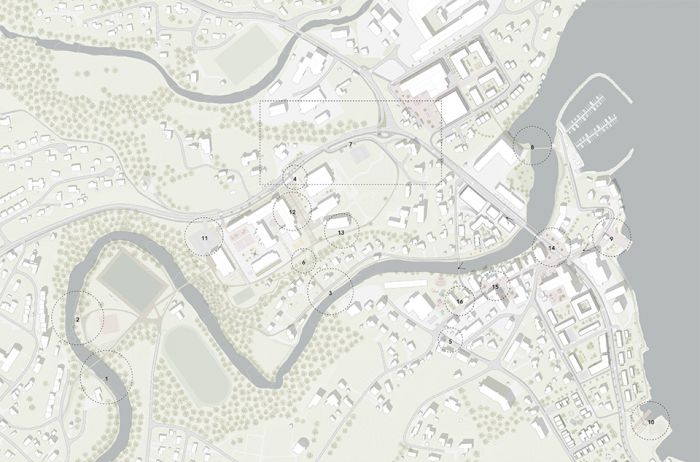 We envision a future Kyrksæterøra that has brought back some of its authentic identity as a small village by the coast, where community, interaction and activity in the centre characterises daily life and strengthens togetherness. We see a municipality centre that has consciously made smarter and more sustainable choices, and that is prepared and equipped for changes in society.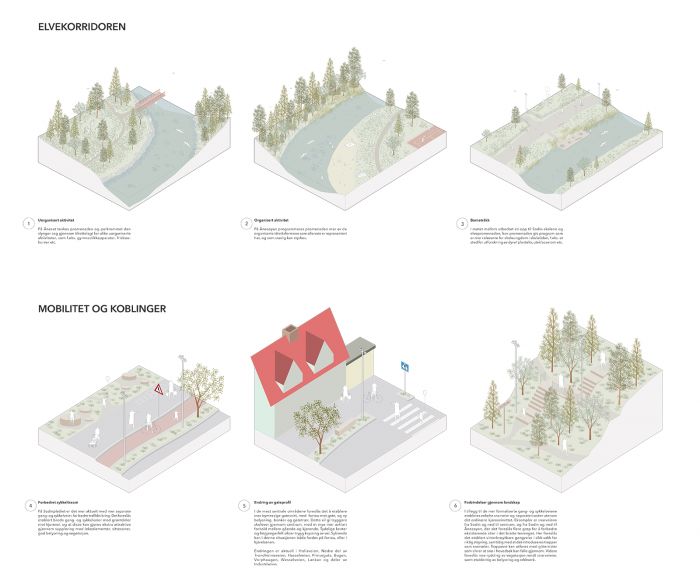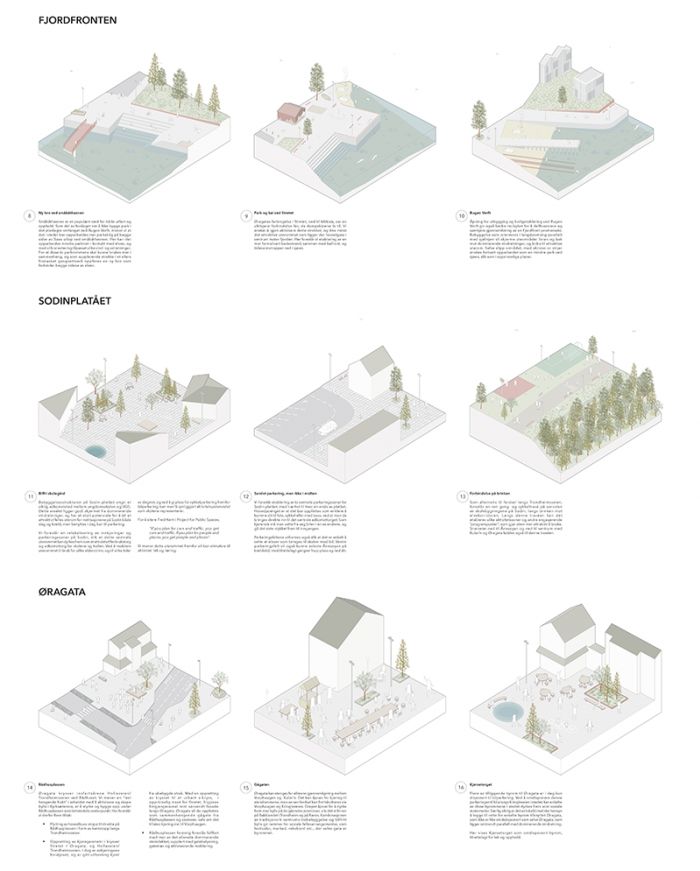 Project name: Kyrksæterøra
Typology: Urban development
Location: Kyrksæterøra, Norway
Year: 2018
Status: Parallell comission
Size:
Client: Hemne municipality
Collaborators: KOHT Arkitekter
Render: Tegmark