Low praise of forestry culture
Piga & Puken is our competition proposal for the new Norwegian Skogfinsk museum in Svullrya, Grue Finnskog. The competition received 200 applications, where "Finnskogen house" drew the longest straw. Read more under Norske Arkitektkonkurranser (NAK) 494.
The new museum in Svullyra will be a celebration of the Skogfinsk culture and also reflect the Skogfinnish identity, life and work. The museum will be a center-point for spreading the historical knowledge that till today has been largely unknown and simultaneously provide space for research and documentation of the very same history. At the same time, the museum will be a cultural, social and identity strengthening gathering place for the local people of Svullrya.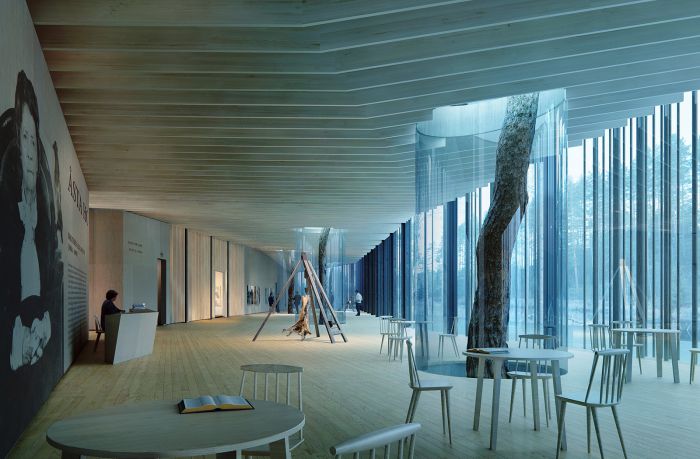 The history of the Skogfinniards starts with the traditional forest management and the effects that this has had, both directly and indirectly. The forest, and the resources it holds, has founded the core of the Skogfinnish people's identity since immigration began in the 1600's. The forest has therefore been a given premise for the design of the new museum. In line with the Skogfinnish traditions, the project is based on simple and understandable principles, as well as a sensible use of local raw materials.
The area around of the museum site is like the rest of Finnskogen, characterised by elongated pine trunks, mixed forest, small hills and sublime surroundings. This makes for a beautiful back-drop for the new museum which is given a subordinate role in the larger context. The formal language is crafted, precise and unpretentious, with the round timber columns in the facade that allow the building to blend into surroundings of naked tree trunks. Equally, the reflections from the glass facade in combination with the exterior cladding gives a varied and exciting light and sparks curiosity and wonderment amongst passers-by.
There are several reasons why the project is elevated from the ground, but the symbolism lies in the respect for the Skogfinsk culture and their respect towards everything that surrounded them. In this way, the architecture itself can relate to relevant elements of the history to be told.
The generous public areas have clear references to the characteristic forest motif and gives associations to different sightlines and varied light projections. The museum will not only tell the story of the Skogfinnish history through different exhibited objects, but also give the visitors a new experience of being in the forest.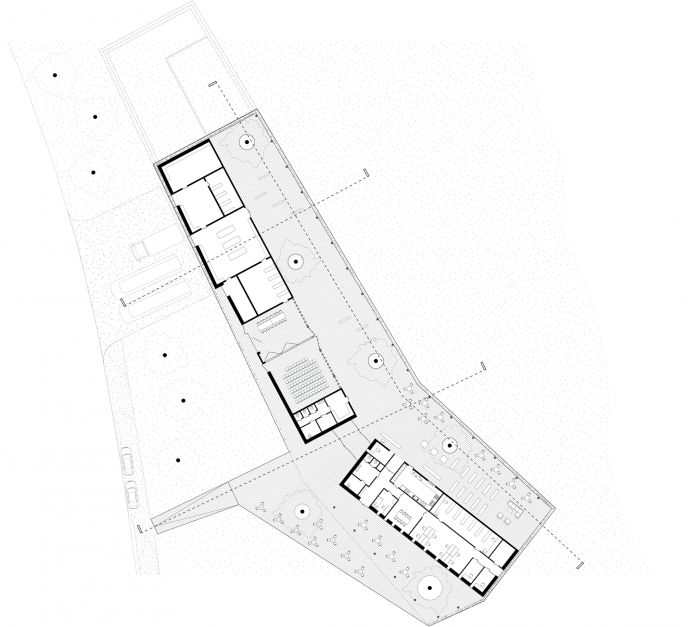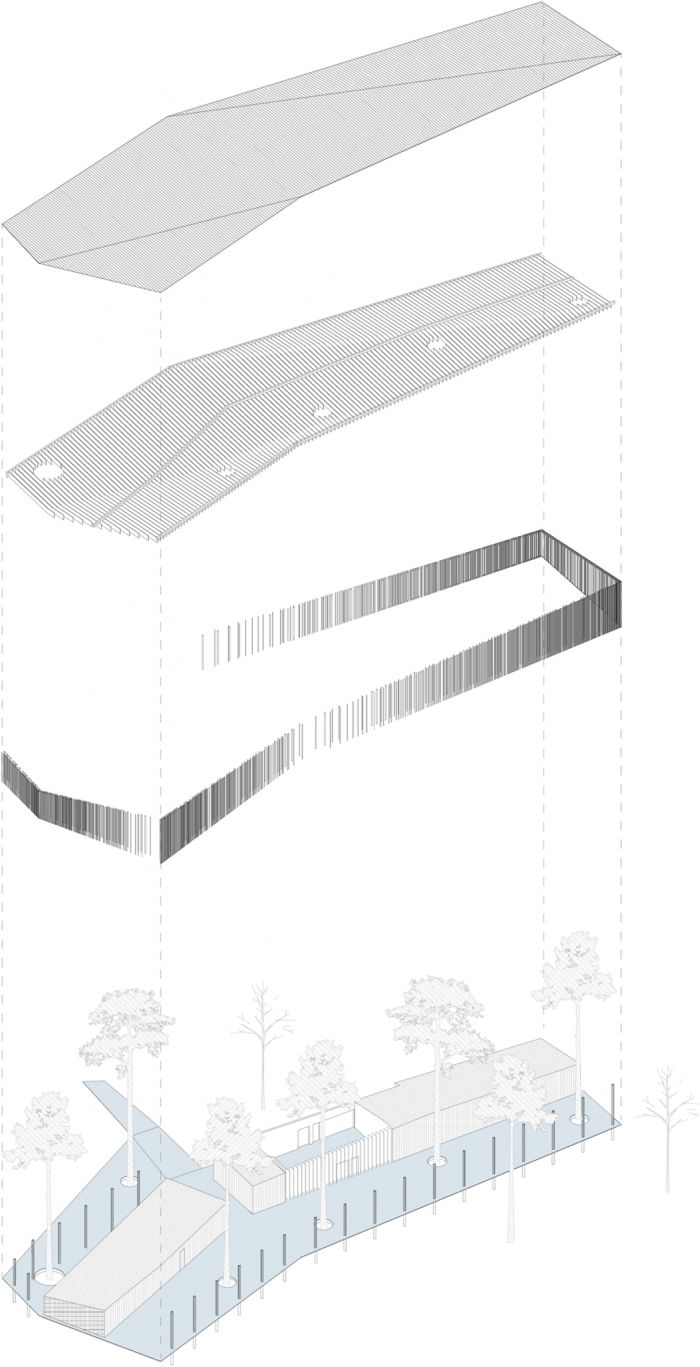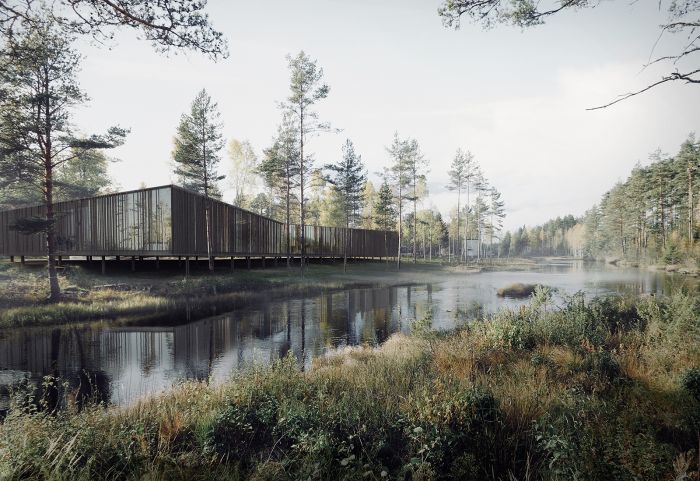 Architect: Oslo Works
Typology: Museum
Status: Competition entry
Location: Svullrya, Grue Finnskog, Norway
Area: 1,600 m2 BTA
Render: Mir
Photographer: Einar Aslaksen
Client: Norsk Skogfinsk Museum