Generation mix
In Våler municipality centre, there is today one primary and one secondary school. A new primary school will be built in connection with the existing secondary school, so that a school with classes from year 1 - 10 is established.
In association with the a new school, a new activity building is also planned that will be available for the whole population of Våler. The existing secondary school was completed in 2009 and has a capacity for 140 students. The new primary school will be dimensioned for 260 students, so that the primary and secondary school will collectively be able to take in 400 students.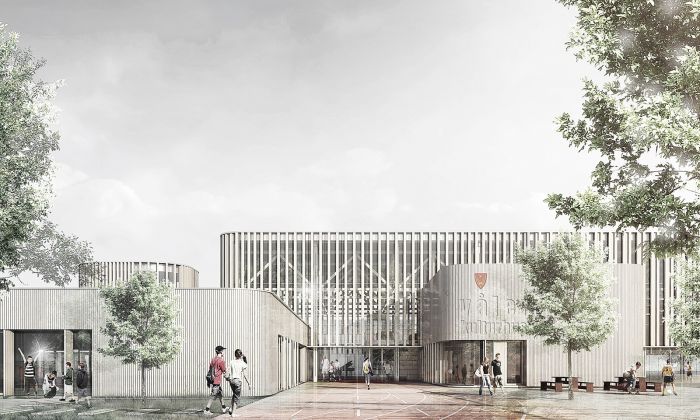 The activity building will be used by both the school and the entire community. It will house a sports hall the size of a handball court, with attached changing rooms, storage rooms and other supporting functions. Additionally, the activity building will contain functions such as the culture school and after-school activities (SFO). Furthermore, it is important that these functions and the new activity building become well-integrated with the school. The swimming pool with a 25 metre length, will be considered as a potential extension alternative in relation to the activity building.
The outdoor facilities will appear as one coherent space where the schools play areas will be available for public use outside of the schools opening hours.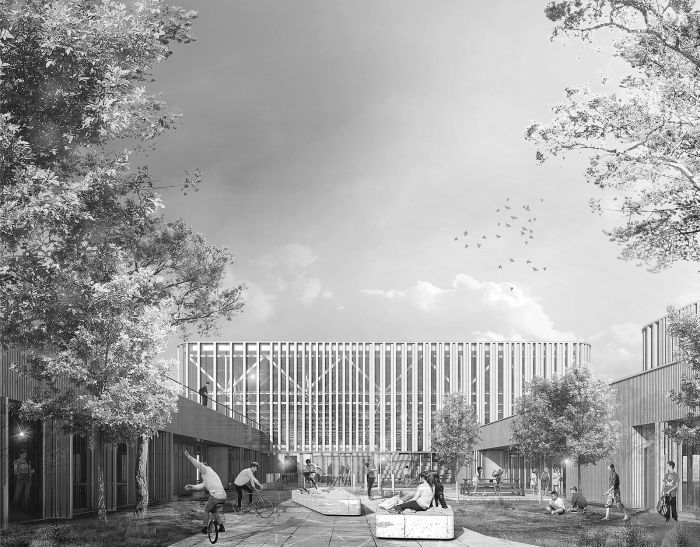 Project name: Generation Mix
Typology: Education
Location: Våler, Norway
Year: 2017
Status: Competition entry (2nd prize)
Size: 4,500 m2
Client: Våler municipality
Collaborators: Atelier Lorentzen Langkilde (DK)