New carecentre and culture zone in Verdal
The task has been to lead the programming and development phase including tender documents and be the project leader for the coming next phase where we will work in close dialogue with many different collaborators.

People are a resource for people
The client, Verdal municipality have put great focus on collaborations. In other words we have not only looked at the needs of residents and employees, but also relatives, neighbours, volunteers and cultural organisations. In cooperation with the national competency centre for culture, health and care, a pilot project will be initiated for environmental music-therapy. The project's closest neighbour, Verdal senior school have also been close collaborators and will continue to be in the running of the carehome. As part of the municipality's principles for their care-service philosophy: the more people that have ordinary errands in the building, the better the carehome will be.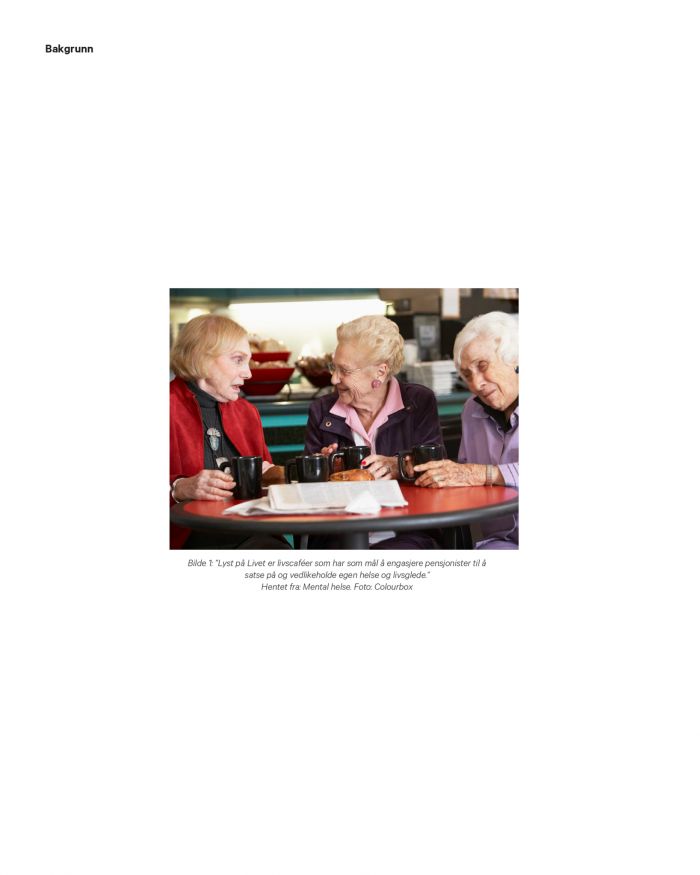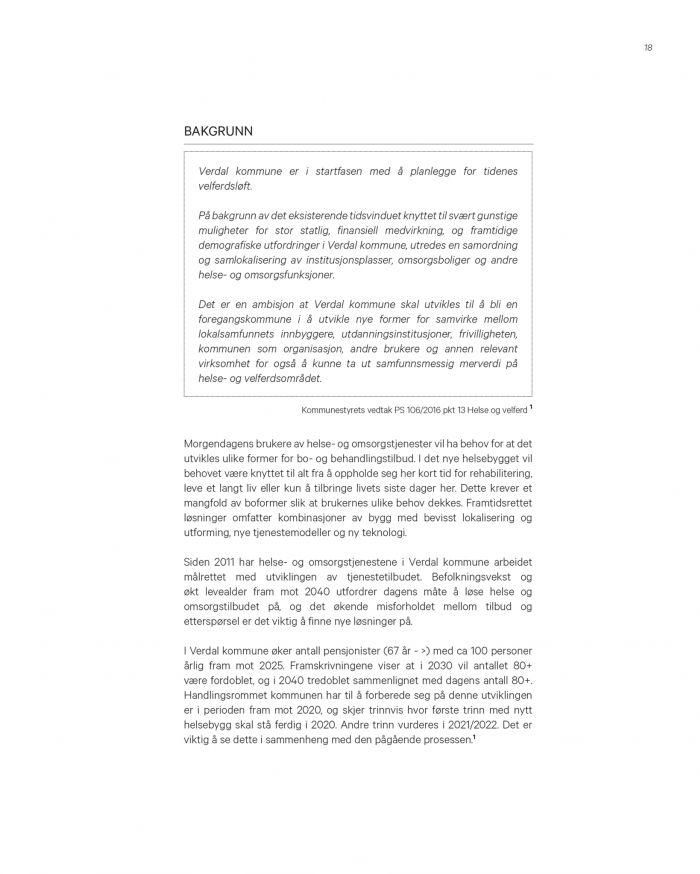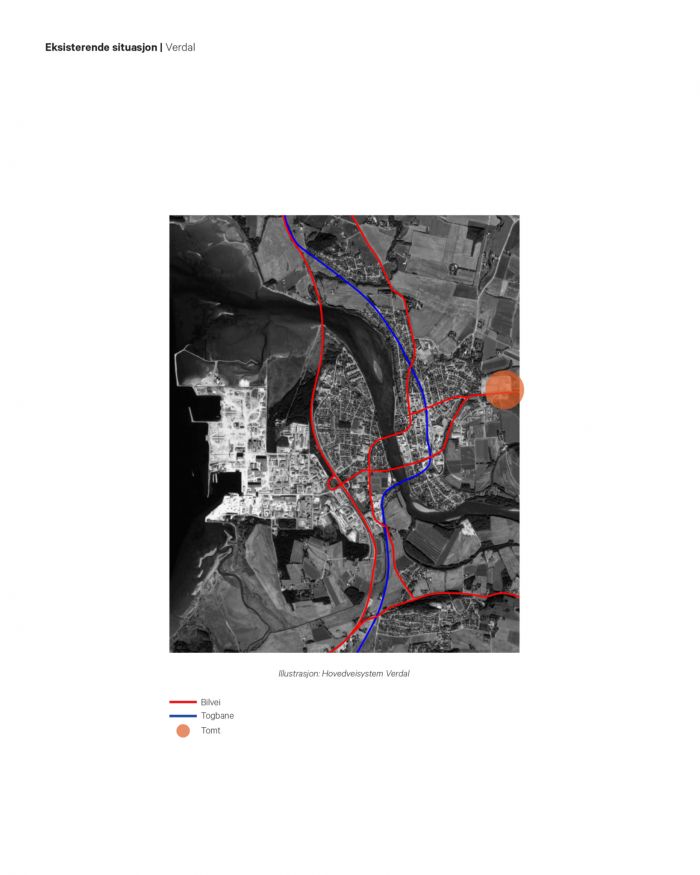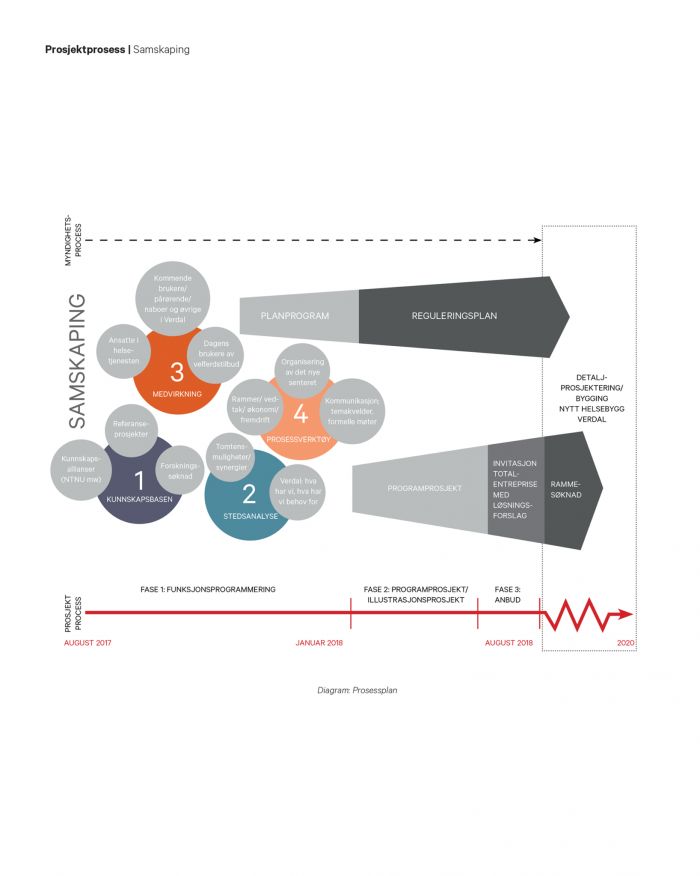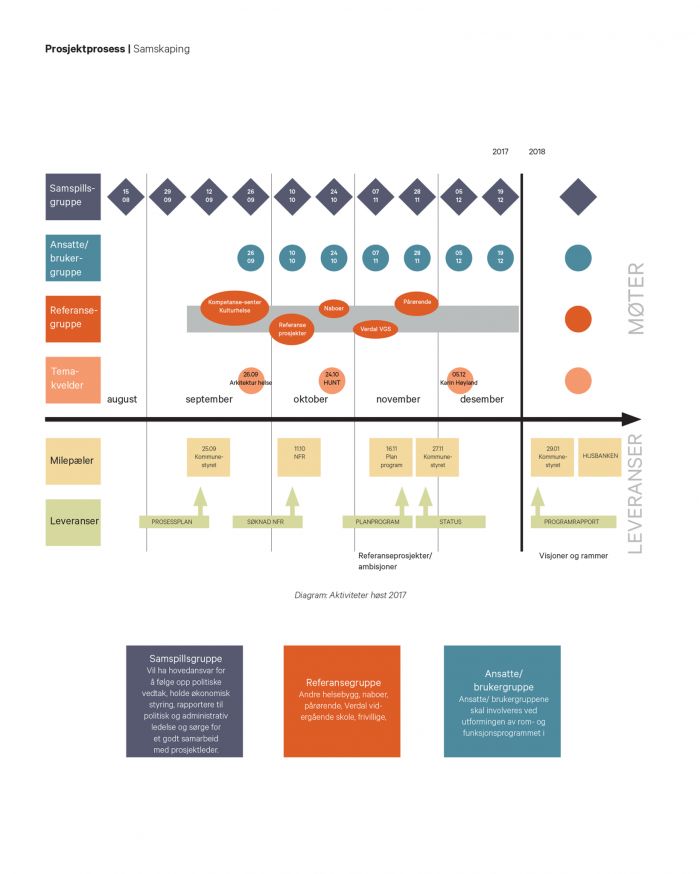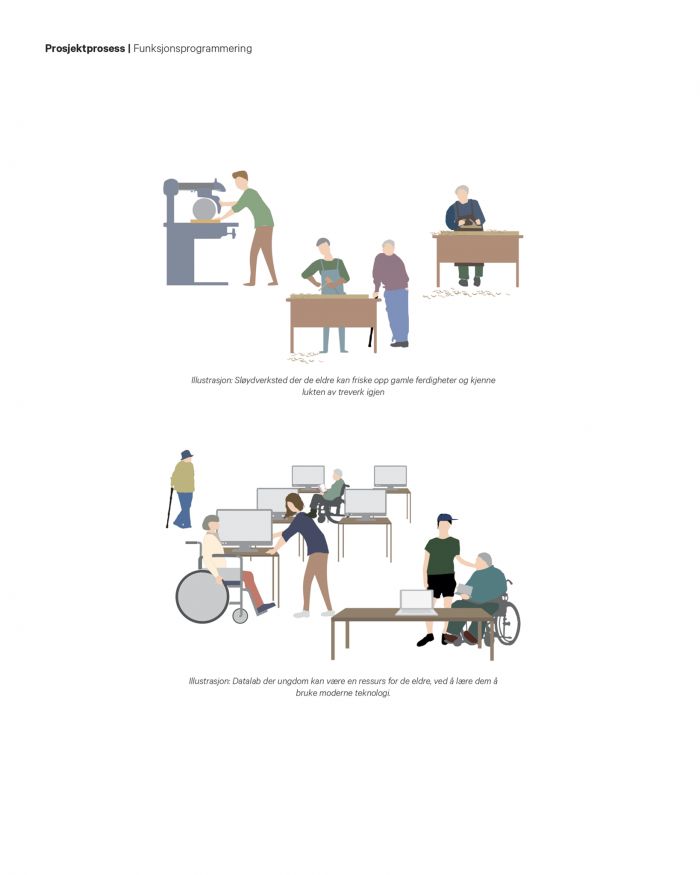 Project name: Verdal bo- og behandlingssenter
Typology: Healthcare
Location: Verdal, Norway
Year: 2017-2018
Status: Programming
Size: 13,000 m2
Client: Verdal municipality